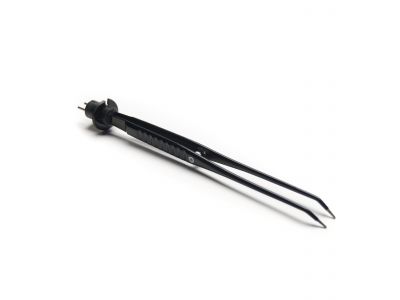 At Wright Coating Technologies, we are proud to use Rilsan's Polyamide 11 (Nylon 11) in many of our powder-coating applications. It's very versatile and suitable for a wide range of applications needing high performance under extreme conditions, whether that means extreme high or low temperatures or high humidity areas. Rilsan PA11 is produced from castor oil and of 100% renewable origin, making it not only a high-performance polymer, but also a sound choice. We are also the only approved applicator of this material in the Midwest.
Advantages of Rilsan Over Other Products
Rilsan's products standout above the crowd and have been a trusted source for nearly 60 years. Some of the great advantages of Rilsan PA11 are:
Very low density (1,03) that is 15% lighter than PA6 and three to six times lighter than aluminum and other metals. This is a great advantage for markets in aeronautics, automotive, and sports applications where weight truly makes a difference. It's also excellent in cost versus performance. Spend less and get more.
Weathering and UV resistance.
Low moisture pick-up makes it suitable for use in humid environments with outstanding dimensional stability.
Comparably good abrasion and crack propagation resistance due to its incredibly smooth finish and extremely low friction coefficient.
Excellent chemical resistance, especially against hydrocarbons.
Case and Point: Rilsan Solves Problems
We have countless applications that we could tell you about where we used Nylon 11 coating to solve problems. Here are just a couple examples:
Eliminating BSR from Seating: In a metal-to-metal contact area in an auto manufacturer's new folding seat, there was a squeak and rattle issue. Whatever was used had to withstand the 450 degree Fahrenheit of an electrocoat bake on. We developed a production process to precisely apply the Nylon 11-based formulated powder coating, providing a permanent solution to eliminate the squeak.
Coated Aluminum Drive Line NHV: Uncoated aluminum prop shafts with slip spines used in SUVs can produce galling on the splines and excessive plunge forces over time. After using our special Wrylon precision application of the Rilsan product, the galling on the prop shaft was eliminated and the plunge force was reduced. This increased both the performance and the life of the propshaft, giving the company the competitive edge.
We use Rilsan Nylon 11 because it has a low environmental impact, consumes less non-renewable resources when produced, and has superior thermal resistance. It has an outstanding cost performance ratio and meets autoclave requirements. To see if this kind of coating is ideal for your application, give us a call. And if it isn't, we'll find the solution that is.