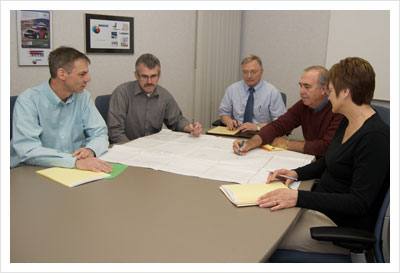 It's our responsibility to go the extra mile for our customers by supporting them and managing their total project. We treat each job specially and thoroughly, ensuring that nothing is overlooked or missed by providing industrial coating project management.
Our engineering staff has many years of experience working with complex new product development programs. We approach each job with the attitude of being an extension of your development team. The tasks that are assigned to us get completed accurately and in a timely manner. We aren't just another coating company, we are your specialty coating company, and we work hard for you.
Contact us and let us know how Wright Coating can assist you with our coating project management services today.