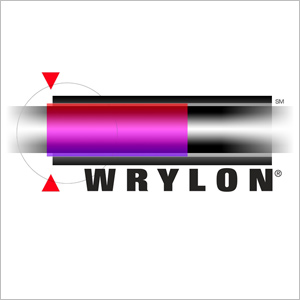 Wright Coating's proprietary Wrylon corrosion-resistant powder coating process is a great choice for a wide array of applications. It's strong, durable, protects against corrosive chemicals, and is wear-resistant. This coating process produces a controlled thickness Nylon11 coating that can be used in multiple tight tolerance applications with a variety of powders and nylon powders. This anti-corrosion powder coating has a low environmental impact and consumes fewer non-renewable resources than traditional paint. Wrylon anti-corrosion powder coating is applied by using specialized spray guns that monitor and control the thickness of the coating. The parts being coated are preheated and then the nylon coating is applied. After the parts are coated, they pass through a final cure to finish the Wrylon powder coating process. We have developed this unique anti- corrosion powder coating process through a system of trial and error over many years and are now capable of coating virtually any parts with Nylon11. Wrylon thickness is typically 3.5 MLS +/- 1.5 MLS, we can create the perfect coating thickness for your project needs.
Some industries already benefiting from our Wrylon powder coating process are automotive, furniture, appliances, and multiple others, but this process can be used in any industry for multiple parts. Thanks to its excellent combination of thermal, physical, chemical, and mechanical properties our anti-corrosion nylon coating is a preferred material in even the most demanding applications. It also has slip characteristics which give it a self-lubricating effect and will eliminate buzz, squeak, and rattle. This process can be applied to your parts either electrostatically or in a fluidized bed dip.
Wright Coating Technologies is an ISO 9001:2015 registered coatings applicator that places a strong emphasis on meeting and exceeding expectations. Instrumentation is calibrated by our staff and kept in the quality department's temperature-controlled area to ensure quality corrosion-resistant powder coatings. Check out some products that are already benefiting from our Wrylon corrosion-resistant powder coating.
Technical Information
Application Methods