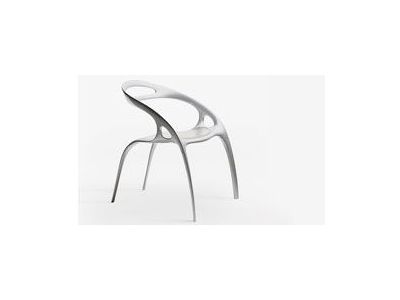 Situation
The lightweight magnesium frame of the "Go" chair is an integral part of its appeal. Because the frame is cast, it presented a special challenge to achieving a class "A" finish when powder coating was applied due to potential outgassing.
Approach
Wright Coating's experience applying color and clear powder coatings to cast magnesium metal parts provided the necessary insight to meet the customer's appearance requirements.
Result
Chairs receive a base color powder coat followed by a clear coat. The finished chair is durable and exhibits the excellent appearance esthetics achievable only with powder coating.