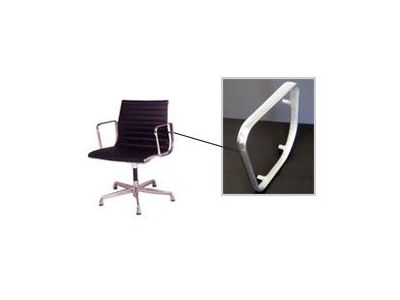 Situation
Maintain purity of design while providing durable surface finish on classic "Eames" aluminum chair. Cast aluminum arms presented a unique challenge due to outgassing when heated to cure powder coating.
Approach
Careful pre-inspection of polished aluminum, application of high-performance clear powder coating and tight control of cure conditions.
Result
Consistent delivery of chair arms with durable high gloss finish and no appearance defects.