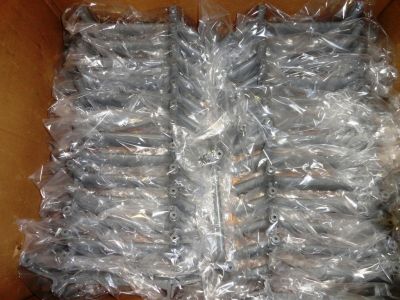 Completing Your R&D Project with Wright Coating
The engineering department at Wright Coating can work with you to determine the best coating for your project, no matter where you are in the development process. Our team will carefully review your prints and specifications, then assess the options available. Once we've agreed on an ideal coating, we'll work with you to determine the best coating method that provides the most benefits to your project. With our experience in a range of industries, from aerospace and marine to appliance. We're confident in our ability to deliver a working, cost-effective solution. In this post, we're going to take a closer look at the unique support options that we can provide during your engineering or R&D project.
Determining Your Ideal Coating
Finding the perfect coating for your project can be a difficult task, especially if you've never worked with coating materials before. If you're unsure of the different types of coatings there are, and the various application methods, finding the coating that provides you with the most benefits, protection, and durability proves to be a challenge. Thankfully, the expert team at Wright Coating is versed in all of the latest coatings, and will work with you to find the coating that you need. We'll explain the differences between our coatings, and the benefits of each, so you can feel confident in your choice.
Custom Fixtures and Masking
If your part requires unique masking in order to function properly, we offer complex masking solutions, or custom fixtures, to ensure it meets certain your requirements. From masking threaded holes, to covering tight tolerance areas, we will work on developing the best coating process, to leave you with your ideal part.
Secondary Operations and Supply Chain Solutions
Our work doesn't end with just coating; Wright Coating can assist with both your secondary operations, and supply chain management needs so you're prepared once your parts leave our facility. Whether that means it enters the market, or if it goes onto the next manufacturing process, Wright can help make the process go smoothly.
At Wright Coating, we've been a trusted applicator of specialty coatings since 1979. During that time, we've accumulated a unique combination of experience, expertise and equipment. If you would like to leverage these qualities to benefit your engineering or R&D project, call us, or request a quote, today to learn more about how we can help.