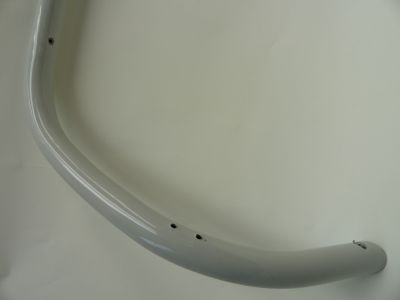 Copolymer PE is a general purpose thermoplastic Powder Coating with an exhaustive list of applications. From outdoor furniture and playground equipment to bike racks and facemasks, Copolymer PE is utilized anywhere that mechanical performance, impact resistance and ultraviolet protection are desired.
Like many other coatings, Copolymer PE was the result of an accident during an investigation in 1898 by a German chemist named Hans von Pechman. After its discovery, Polyethylene wasn't used in large-scale industrial applications until the mid-1930s when a more practical, production capable synthesis was discovered by Eric Fawcett and Reginald Gibson. Since that time, due to its cost-efficiency and dependable performance, Copolymer PE has been growing in popularity among a number of industries, such as automotive, construction and electrical.
At Wright Coating, our Copolymer PE coatings are considered an exceptional all-purpose protective coating. Utilizing Copolymer Polyethylene (CoPE) chemistry, they provide unparalleled adhesion and performance properties. Furthermore, their resistance to heat, impact and abrasion is unmatched, meaning that Copolymer PE is the perfect choice to protect all types of outdoor equipment from harsh environments.
As a specialty coating applicator since 1979, we have over thirty-five years of experience assisting original equipment manufacturers, metal formers, and countless industries. If you're looking for a dependable applicator that can protect – and enhance – your product, look no further. With our catalog of specialty coatings and our range of experience, we're able to coat parts that other applicators refuse. So, no matter your needs or the difficulty involved, contact us today to discuss a solution to your specialty coating needs.