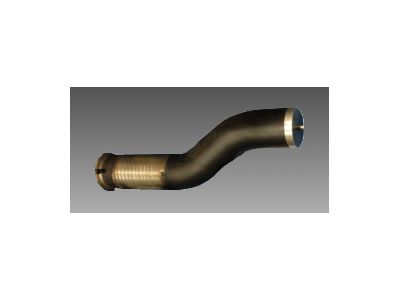 Powder coating is a process in which a free-flowing, dry powder is applied either electrostatically or by fluidized bed. When cured under heat, it forms creating a much tougher coating than conventional paint, and has an attractive, durable finish. Heat Resistant Powder Coating is even more durable in resisting corrosion and abrasion. These materials can withstand heat ranging from 450°F to 1200°F.
During testing, our heat resistant powder coating was tested at 1100°F and with 240 hours of exposure to salt and humidity. The result was that the coating contained most of its color and gloss and showed no signs of cracking or degrading.
This makes the coating ideal for applications that require high heat for the industrial and automotive industries. Some example applications include:
Grills
Exhaust Pipes
Automotive Splines
Wood and Pellet Burning Stoves
Fireplace inserts
Lighting Fixtures
Mufflers
Generators
Surfaces that will be exposed to temperatures greater than 500°F should be treated with Heat Resistant Powder Coating. This coating comes in various color options and can be applied with either a smooth, textured, or vein finish.
If you're not certain if you need powder coating or heat resistant powder coating, Wright Coating Technologies is readily available to answer questions and help you find the right solution. With more than 35 years of experience, we have the capabilities and expertise to give you a long-lasting coat with a quick turn-around that you're completely satisfied with.