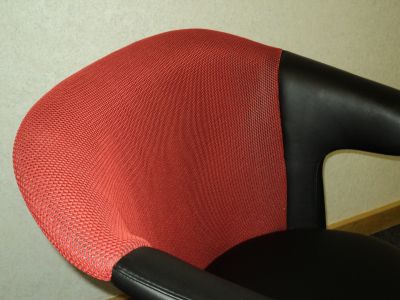 Wright's ability to serve the furniture industry has grown since our beginnings in 1979. Currently, we serve over 20 customers in the Furniture and Office Furniture industry. We work closely with our customers to find solutions that work for them. With the demanding need for new and better products in the furniture industry, many furniture OEMs rely on us to help them achieve those better products. By providing unique solutions to difficult problems we gain the trust of our customers and keep them coming back with new challenges.
Powder Coating on Plastics has been a huge success with our furniture customers. When a customer has a plastic part on their furniture, they need it to match their metal parts, and to do so is not an easy task. Our customers rely on us for complete product harmony, but they still expect that high-quality coating. Therefore, our ClassicKote process is exactly what they need to achieve their perfect product. There are many applications that utilize our plastic powder coating, and our customers appreciate our ability to provide high-quality coatings to fit their needs.
When you need a part to smoothly slide across another, then our application of Nylon 11 with our Wrylon process is perfect for you. The Nylon 11 creates a self-lubricating effect that allows two moving parts to slide easily across one another without being noisy, or losing traction.
When you have the perfect design in mind for your furniture, it's hard to settle for anything but the best. With Wright, you don't have to settle; we can create a coating solution that is perfect for you. If you need a soft finish, then our coating is ideal to give you a soft-to-touch coating that is durable and leaves your product looking great. If you just need some extra protection for your part, then our Powder Coating will give you multiple color options and provide great durability and resistance to abrasive environments.
Our unique coating solutions are ideal for any type of application and can be the solution to many issues. Learn more by clicking any of the links above, or contact us below with any questions, comments or inquiries. We would love to hear of any problems we could help you with!