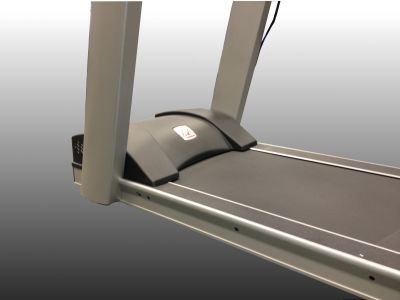 Wright Coating currently coats for multiple leading manufacturers of Fitness Products. With over 35 years of experience, Original Equipment Manufacturers trust our high quality Powder Coatings to protect their products, and leave a clean, durable finish. With the push for exercising on the rise, manufactures are faced with the challenge to create better, healthier and more innovative exercising solutions. Our versatile staff at Wright can offer unique solutions that work for you, and give you the quality you deserve.
Our Powder Coating is resistant to corrosion and abrasion, and has excellent color integrity over time. That means when you get your Powder Coating done from Wright, you know your customers won't have to deal with unsightly cracking or chipping on their high quality exercise machines down the road. With our wide array of color options we give our customers the freedom to pick and choose the best color for their parts, and allows for easy product line extensions. We also offer our powder coatings in a smooth, vein, textured, or wrinkle finish.
We also offer our strong, problem solving, Nylon 11 coating that gets rid of annoying squeaks on metal to metal parts, and has a self-lubricating effect. If you have a small, hard to reach area that needs to be protected, our Nylon 11 coating is sure to meet the task. When you need a plastic part on your machine, but don't know where to get a strong powder coating finish, you can trust in Wright's proprietary ClassicKote process used to powder coat plastics. Dip coating will give your parts a soft to touch feeling, and is available in a smooth or textured finish giving your part a flexible, durable coating.
When you chose Wright Coating to coat your parts you can be sure that your parts will be done correctly, and with the best quality available. Our six unique coating lines allow us to better serve all of our customers, and give you the satisfaction you deserve. Call today, or request a quote above and see that we are Wright for you.