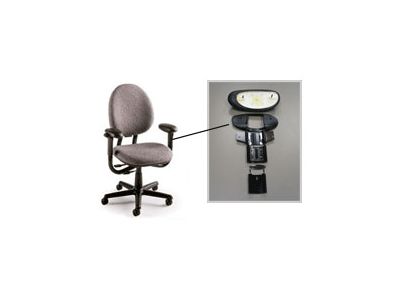 Situation
The Criterion office chair's distinctive feature is the adjustability of its arms to accommodate the user. Key to the success of the "slide arm" is continuous easy and smooth operation. The close tolerances of the sliding parts demand precise application of the coating so that it does not interfere with the arm's operation.

Approach
Application of nylon 11 using our WRYLON application process for controlled thickness thin films provided a durable and self-lubricating finish that does not diminish over time.

Result
The chair has smooth moving, strong parts that allow the adjustable arms to slide into the spots it needs to without wearing down or getting stuck. Wright Coating Technologies has applied nylon 11 to several hundred thousand chair arms over the past ten years.